Angelina Jandolo Dance school teaches adult tap classes Greenwich & Shoreditch.
Angelina Jandolo Dance school teaches adult tap classes across London, currently giving weekly term-time lessons in the South East and East of the city, specifically Greenwich & Central London. Both beginner and intermediate classes are currently available to book.
Your teacher has trained professionally in internationally-renowned dance schools, going on to perform at national and international levels.
She teaches classes that help to build an artful proficiency in tap dancing, using music from eras gone by and modern favourites to structure well-paced, welcoming programmes.
Classes are built to help students progress, but are challenging too: both complete beginners and those with existing experience will learn and grow as tap dancers. It's also a good excuse to socialise with fellow dance enthusiasts in your area. If you've always wanted to try tap dancing, or would like to return to classes as an adult following a break, get in touch with Angélina Jandolo Dance today.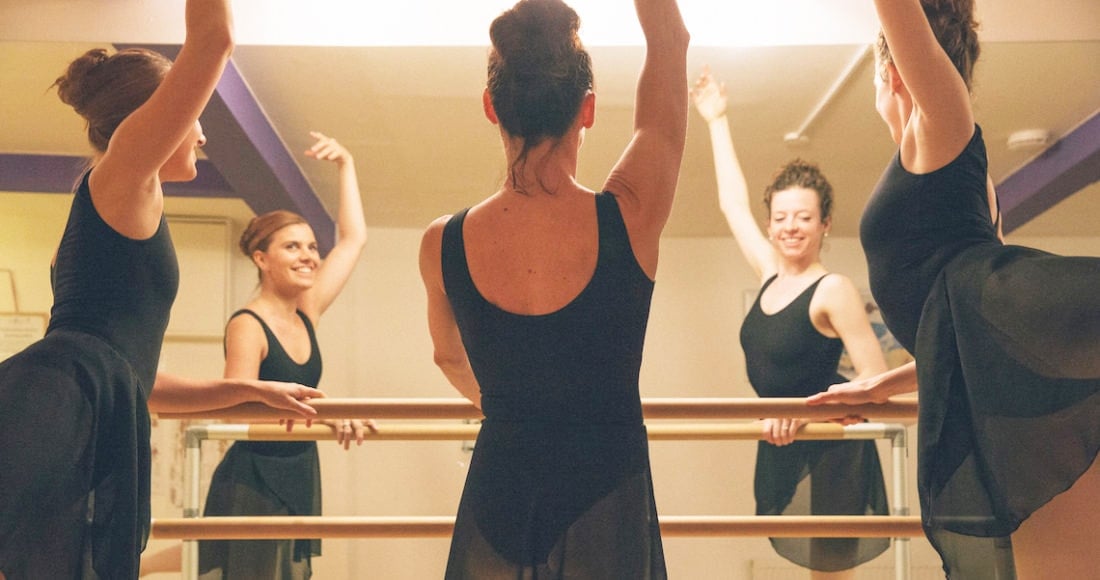 Adult tap lessons across London.
Angelina Jandolo dance school currently offers adult tap classes in various venues across the South East and East of London, additionally offering various ballet lessons in many of the same locations. Those currently looking to begin learning tap can currently choose between Greenwich and Shoreditch. You'll find links to those two areas below, where we have full timetables available to help you book your first lesson.
Learn tap at your own pace
We know that deciding to start dancing is sometimes quite a daunting idea, and so on this page you'll find FAQs that cover most of the questions you'll have. Once you're confident tap is right for you, you can pick out the area and time that suits you best – we look forward to seeing you at class!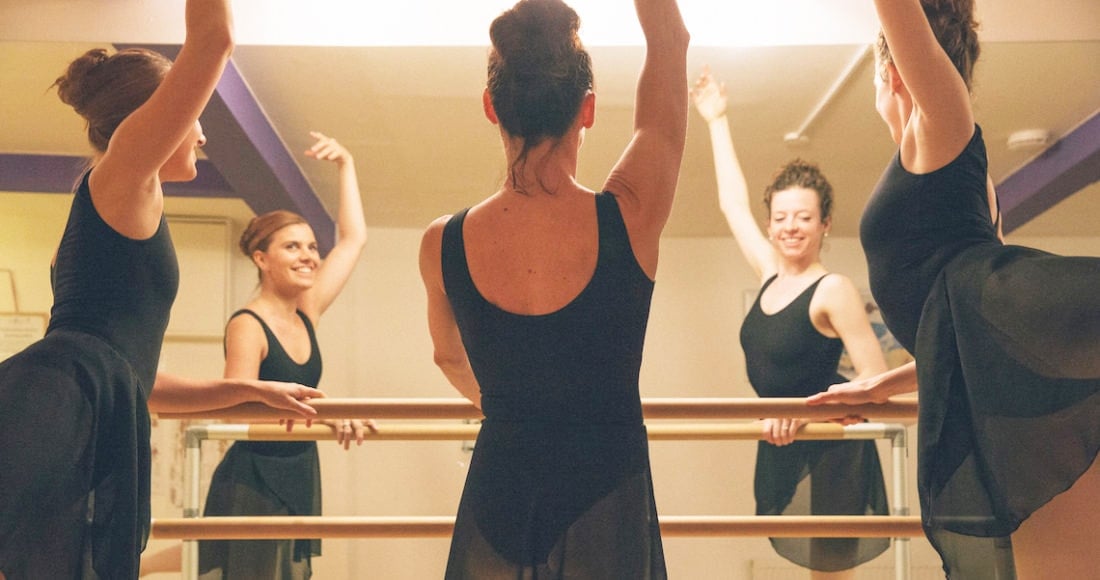 Greenwich
Children: Ballet, tap & street.
Adults: Ballet & tap.
---
Dulwich
Children: Ballet & tap.
Adults: Ballet.
---
Poplar
Children: Ballet; tap.
Central London
Children: Ballet & tap.
Adults: Ballet & tap.
---
Eltham
Children: Ballet & tap.
Blackheath
Children: Ballet & tap.
---
Crystal Palace
Children: Ballet; tap.
Payments are taken by term, but your very first lesson can be attended via a one-off payment, to check that you enjoy the class.
Need more info? Call us on 07794 201531
How do I pay?
We are offering a trial class billed as a one-off payment of a single class. After the trial class, all fees are paid per half term.
For example, if you would like to try adult beginner ballet:
The trial class would be a single payment of £9. Then, the five weeks left in the half term would be billed for £45.
You can pay cash for your trial directly to the dance teacher or via bank transfer at least 24 hours before your class. Please use this account:
Account Holder: Angelina Jandolo
Sort code: 60-09-16
Account number: 73767700
We also allow you to make up any missed classes on a different day of the week during the same half term
Should I take ballet or tap classes, and what is the difference?
Ballet refers to classical technique which has been developed since the 15th century, using precise and highly formalised set steps and gestures.
Tap dance is of course the style that you'll know best from the west end, but we tap to all sorts of music, from showtunes to modern pop!
The two classes are quite different in format, and ultimately which you prefer is down to your own personal preference.
Do you teach adult ballet and tap classes to complete beginners?
Yes. We currently teach beginner ballet classes in Greenwich, Shoreditch & Dulwich – click on the links further up the page to find the relevant timetable depending on where you are based.
Can I take ballet and tap exams?
Our school is IDTA registered, and every year around June we offer all ballet and tap students the opportunity to enter for an exam relevant to their grade. It is not mandatory, but has proven to be very popular, as students are able assess their progress and feel a sense of achievement.
If they choose, adults will prepare for a 'medal test', which consists of a few dances that the whole class will learn over the Spring term.
IDTA is recognised by the Council for Dance Education and Training (CDET), and more information can be found on the IDTA website.
What are the differences between your beginner and intermediate tap classes?
Beginner classes are suitable for anyone who has had no previous experience, or for those who are returning to classes after a long break.
Intermediate classes are for anyone who has previous experience of dancing or has attended the beginner class for a while and would like to take their technique to the next level.
Will I need any specific clothing or equipment for ballet or tap lessons?
If you are a beginner, you are very welcome to attend the class in socks and any sport clothes you feel comfortable moving in. For tap, trainers for your first class will be fine.
We recommend not wearing anything too baggy, to allow the teacher to see and correct the posture if necessary.
We also recommend wearing ballet/tap shoes if you wish to carry on with a regular practice, and have an affordable uniform for ballet and tap lessons, which can be ordered directly from teachers.
Can I take private ballet or tap lessons?
We do offer private lessons if you are unable to come to our group lesson or wish to deepen what you have been learning in class.
Our private lessons generally take place at the Greenwich West Community and Arts centre (141 Greenwich High Road, SE10 8JA) at a time and day of your convenience, weekends included. We charge £60 an hour and could look for alternative venue if you wish.