Angelina Jandolo graduated from the professional programme of the National Conservatoire of Nantes, France.
Alongside a full DEC in Contemporary Dance and Ballet (with Dance History, Music and Anatomy and physiology as modules), Angelina was awarded her EAT (Dance Technique for Teaching). She has a BA (hons) in Dance Theatre from Trinity Laban Conservatoire in London.
Angelina is an Associate in Ballet with the International Dance Teachers Association, and is able to teach children and adults exam grades for Primary, Intermediate and Professional levels, including IDTA teacher training.
Performance
Angelina had the pleasure of working with French choreographer Claude Brumachon, as well as the Graslin Opera as a dancer in the opera Orfeo and Eurydice.
Moving to London, she then studied at the Trinity Laban Conservatoire and gained a BA (hons) in Dance Theatre.
Upon graduation she became an understudy for Counterpoint by Shobana Jeyasingh – a commission by Somerset House and English National Ballet – also performing at Sadlers Wells in Rosemary Butcher's 'Festival of Miniatures' and otherwise performing for various artists and companies including Cathy Waller, Theatre workout,Watkins Dance, 2Faced, Cody Choi, Vikki Burn, Laura McGill, and Yuyu Rau.
Angelina also choreographed for Resolution at The Place and the ICA, receiving excellent reviews.
Teaching
Angelina started teaching workshops with Shobana Jeyasingh Dance company while dancing in Counterpoint and has developed her interest for dance education ever since.
She taught for Random Dance/Wayne McGregor for Big Dance 2012, an event including almost a thousand performers on Trafalgar Square, and currently also teaches for Theatre Workout, delivering the official workshops for The Lion King, Wicked and A Chorus Line.
She has experience teaching professional dancers as well as recreational, special needs, and preschool classes. Living local to Greenwich, you can also find Angelina teaching for Baby Ballet and Diddi Dance.
Angelina is CRB checked (now DBS), and a professional member of People Dancing.
Payments are taken by term, but your very first lesson can be attended via a one-off payment, to check that you enjoy the class.
Need more info? Call us on 07794 201531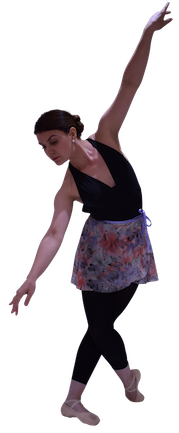 Angelina Jandolo
Ballet, Tap
Angelina Jandolo's dancing career began in France, where she trained from a young age until graduating from the professional programme of the National Conservatoire of Nantes.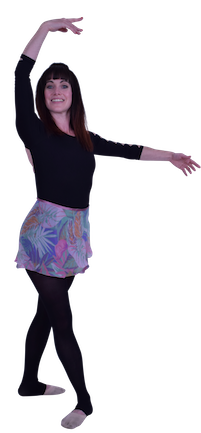 Nicky Wilson
Ballet, Tap
Nicky began her dancing career at the age of nine with D&S Dance Studios in Kent and went on to train at Italia Conti Academy in London, gaining a diploma with honours in Performing Arts.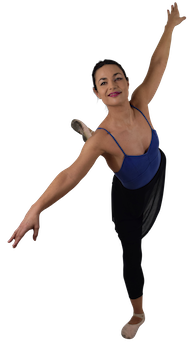 Elodie Girelli
Ballet, Tap
Elodie began to study dance at the age of 8 at the conservatoire of Lyon, France. She went on to train at the conservatoire supérieur of Paris and then at the Alvin Ailey American Dance Center in New York where she received a scholarship.
Lauren Ferreira
Ballet
Lauren has previously worked at Elevator Studios, a dance studio in South Yarra, Melbourne, The Dance Company, Spotswood, Melbourne and The Space, Prahran, Melbourne as a dance teacher to children ranging from 3 – 17. She has taught Musical Theatre, Jazz and Ballet, in addition to Contemporary, Lyrical and Acrobatics.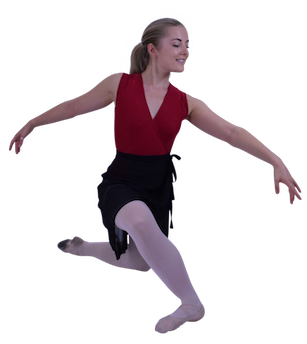 Daisy Winter Taylor
Ballet, Tap
Daisy finished her training at Italia Conti Arts Centre in 2015, and has performed extensively with Costa and AIDA Cruise Lines since. She has recently taught at Conti and Starmakerz, and currently works with Angelina Jandolo Dance and Stagecoach, with numerous teaching qualifications across the worlds of dance, music and gymnastics.
Greta Gauhe
Ballet
Greta graduated with a first class Ba (Hons) in Contemporary Dance at the Trinity Laban Conservatoire and a Diploma in Dance Studies.
During her studies she took extra courses about how to teach Dance Technique and Creative Dance to non-professional and professional dancers from the age of 3.
Kirsty Cox
Ballet
Kirsty trained as a a professional musical theatre performer, and once graduated went on to work professionally as a singer and dancer on prestigious Cruise Ships, travelling the world and in multiple pantomimes nationwide. Upon moving to London, she started teaching Dance at Stagecoach, where she is principal, and now lends her talents to ballet lessons at Angelina Jandolo Dance.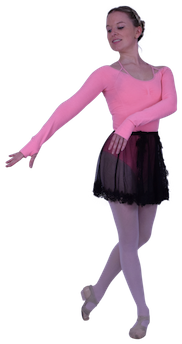 Nina Rostron
Ballet
Nina has danced professionally across Europe and the UK in soloist roles, and has choreographed for professional productions alongside her teach work, which she has undertaken in venues including the Imperial Dance Society and SA Dance.
Sarah Mitchell
Ballet, Tap
Sarah began her dance training at the age of 4 in a small country town in Western Australia. She trained in the Cecchetti syllabus before being accepted into the Western Australian Young Dancers Youth Ballet Company in 2005.